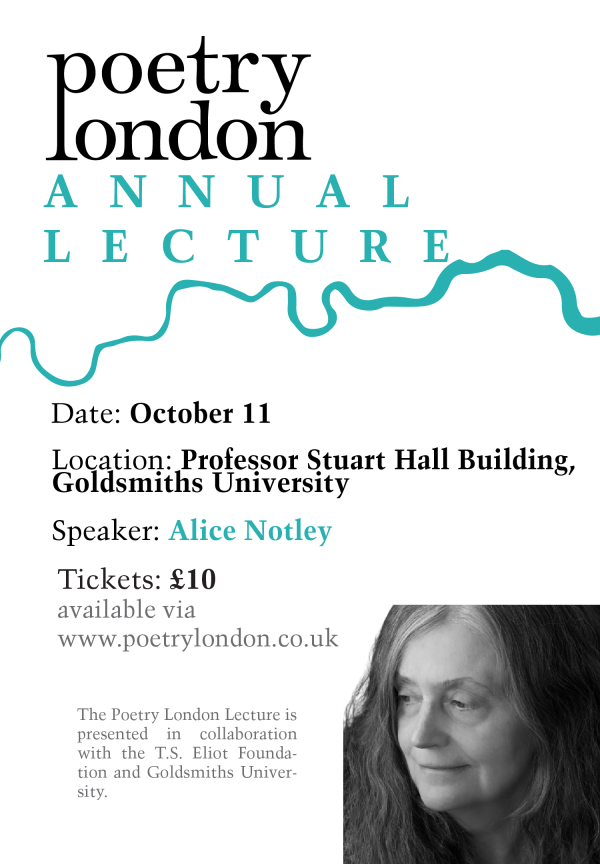 Poetry London Annual Lecture
The inaugural 2023 Lecture will be given by Alice Notley, one of America's greatest living poets
Announcing the launch of the new Poetry London Lecture series, which will commission the world's leading poets to give a reading of their poetry, as well as a talk on the general subject of poetry.
The inaugural 2023 Lecture will be given by Alice Notley, one of America's greatest living poets and the author of over 40 books of poetry, including Disobedience (2001), which was awarded the Griffin International Poetry Prize.
In 2023, Fonograf Editions will publish Notley's Early Works, which collects her first four out of print poetry collections, and The Speak Angel Series, an epic narrative composed of six full-length books in various forms. There will be a book signing and catered reception following the Lecture.
Notley will be introduced by Poetry London's poetry editor, André Naffis-Sahely. The Poetry London Lecture is presented in collaboration with the T.S. Eliot Foundation and Goldsmiths University.
The Lecture will be held in the Professor Stuart Hall Building at Goldsmiths University at 7pm on Wednesday October 11, 2023.