The Poetry London Prize is a major, internationally renowned award for a single outstanding poem.
Entries are open from 17 February to 26 June 2021.
First Prize: £5,000
Second Prize: £2,000
Third Prize: £1,000
---
The first prize has been won by and helped launch the careers of many acclaimed poets, including Liz Berry, Niall Campbell, Richard Scott, Eleanor Penny, and Romalyn Ante.
This year's judge is Malika Booker, winner of the 2020 Forward Prize for Best Single Poem, Cave Canem Fellow, and lecturer in Poetry at Manchester Metropolitan University.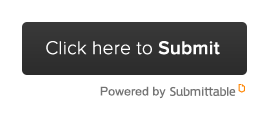 ---
Malika Booker is a British poet of Guyanese and Grenadian parentage and the founder of Malika's Poetry Kitchen. Her first poetry collection Pepper Seed (Peepal Tree Press, 2013) was shortlisted for the OCM Bocas Prize and the Seamus Heaney Centre Prize for first full collection. She is published with the poets Sharon Olds and Warsan Shire in The Penguin Modern Poet Series 3:Your Family: Your Body (2017). She is is a full-time PhD candidate at Newcastle University and a poetry lecturer at Manchester Writing School. A Cave Canem Fellow, she recently won the 2020 Forward Prize for Best Single Poem.
---
"I grew up believing in the Tagalog saying 'Kapag di mo sinubukan, di mo malalaman' – 'If you don't try, you'll never know'. When my poem won the Poetry London Prize, a rush of blessings came, including an editor's expression of interest in my work leading to the publication of my debut collection, Antiemetic for Homesickness, in 2020. I would encourage anyone to enter. It could lead you to beautiful, unexpected places."
---
Entries cost £4 per poem for Poetry London subscribers, and £8 per poem for non-subscribers. There are a limited number of free entries available for low-income writers.
---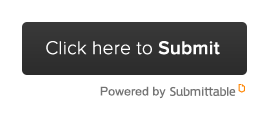 Prize Rules
The competition is open to poets anywhere in the world. Entries must be in English, your own unaided work, and not a translation of another poet. Entries must not have been previously published or self-published, in print or online, or have won a prize in another competition. The maximum length is 80 lines, not including titles or blank lines.



Entry is via Submittable only. If you have access requirements which mean you cannot access the online form, please contact the office on

admin@poetrylondon.co.uk

or on 020 8228 5707. Postal entries will not be accepted unless required for personal access reasons, in agreement with Poetry London staff.


Entrants may not be current team members or trustees of Poetry London. Contributors and former staff and trustees are eligible.
You may enter as many poems as you wish, accompanied by the appropriate entry fee. For

Poetry London

subscribers the entry fee is £4 per poem; for non-subscribers it is £8. You can take out a subscription at the same as entering using the Submittable form and pay the lower subscribers' fee. The 'crossover' point where it becomes cheaper to become a subscriber than pay the standard fee is 6 poems entered! Entries which are not accompanied by the correct entry fee will be disqualified.
Free entries are available for writers on low incomes. To qualify, you should be in receipt in one or more of the the following: Jobseekers Allowance, Income Support, Working Tax Credit, Universal Credit, Council Tax Support, Pension Credit, Housing Benefit, Carer's Allowance, Personal Independence Payments, income-related ESA, Attendance Allowance, Disability Living Allowance, or Statutory Maternity Pay. To enter, please email up to two poems to admin@poetrylondon.co.uk along with a scan of a recent letter proving your eligibility. Entries will be anonymised and entered into the Submittable system. We also recognise that people's lives and livelihoods have been affected in many ways not covered by the above mentioned schemes. If you are having difficulty affording entry, or you are eligible for non-UK equivalents to the above benefits and grants, we encourage you to get in touch with us on admin@poetrylondon.co.uk
Each poem should be in a separate document.

Your name and address must not appear in the title of your documents or on the poems entered, nor any other marks that could identify you. All poems should be word-processed, and set in a legible typeface at 11 point or higher.
The closing date is 23:59 on 26 June 2021. Winners will be notified by the end of September 2021. The first, second and third prize-winners will be published in the Autumn 2021 issue of

Poetry London

and on the magazine's website.
The prizes will be awarded at our Autumn launch reading in London.
Copyright remains with the authors, but we reserve the right to publish the winning poems in any format at any time.
Prizes may be withheld or altered if we receive no outstanding poems, or insufficient entries.
Please do not leave your entry to the last minute as we may be unable to provide technical support near the deadline, and we will not accept late entries.
Entries will be sifted by the editors of Poetry London, and the top 500 will be read by Malika Booker. Should the named judge be unable to proceed, we aim to find an alternative judge of equivalent standing as a poet. The judge's decision is final, and we are unfortunately unable to provide feedback.
Your entry in the competition indicates acceptance of these rules.
---